New Year's Eve can be a strange time. While Christmas is usually very predictable and involves lots of family reunions, too much food and a bunch of presents under the Christmas tree, New Year's is a strange holiday. It's like Christmas is over, but you still have a week before the year ends, it feels a bit less special, yet you can't quite ignore the New Year. We suggest you spend that week between Christmas and New Year's being romantic and paying attention to your partner.
1. Have A Proper Date Night
Modern couples rarely go on proper dates
anymore. We're all about convenience and chill get-togethers. But
New Year's is a great excuse to get dressed up, wear a pretty dress
and heels, make him wear a suit, and go somewhere fancy for dinner.
2. Make A Couple Resolution
Yes, New Year's resolutions can be a bit
lame. They always center around something like exercise more, eat
healthier or stop smoking, etc. And some people stick to it, while
others fail inevitably. But we think a good idea for a New Year's
resolution as a couple is to choose to have a proper date night
(every week or every month) and stick to it for a year.
3. Watch a New Year Themed Film Together
You can go and watch something in the cinema,
chances are they're playing something that's perfect at this
time. Or you can just re-watch a movie that's New Year's themed.
The point is to watch a nice chill movie together.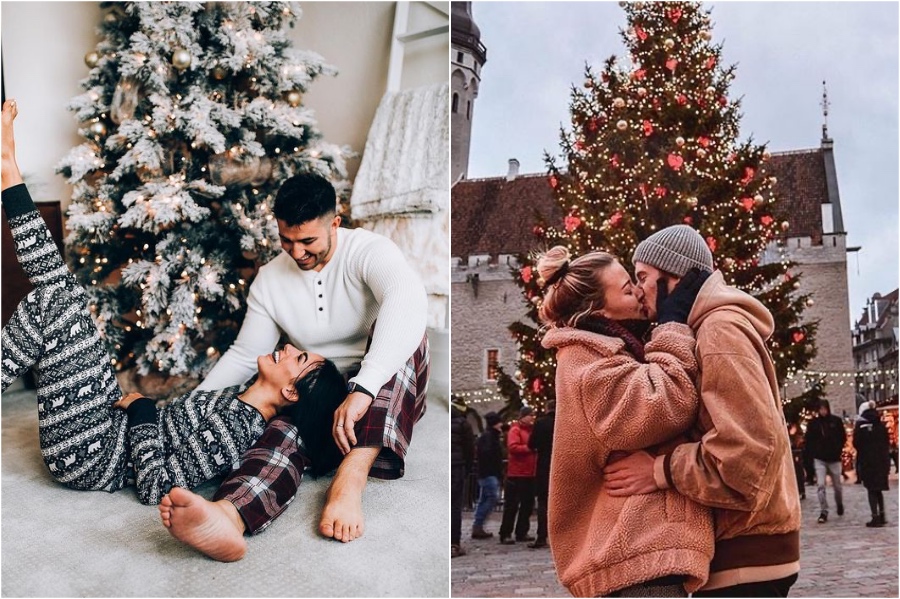 4. Go Ice-Skating
The ice-skating date is one of the most
romantic things you can do and choosing to do this before New Year's
seems just right. I mean, when else are you going to do something
like that? In the middle of the summer?
5. Pop Champagne
Somehow champagne became THE DRINK we associate
with New Years and it can definitely be fun to pop the bottle as the
clock strikes 12. You can make it even more meaningful if you pick a
bottle from the year you started dating or personalise it in some
other way.
6. Go Watch The Fireworks
If
your city does New Year's fireworks – a lot of the time you'll be
able to see the fireworks from your home. But it'll be way more
memorable and way more fun to actually go out and see them at the
town square or wherever the thing is taking place.
7. Eat Grapes For Luck
There's a tradition in some countries to eat 12 grapes at the clock strikes midnight for good luck. It's actually quite funny to try to eat 21 grapes in a minute, but definitely give it a try. Who doesn't want some good luck?
8. New Year's Eve Bar Crawl
If you live in a big city we bet there's a pub or bar crawl you can join. Hit a couple of cool bars, meet new people, have some cocktails and by the time it's midnight you'll be merry, happy and warm.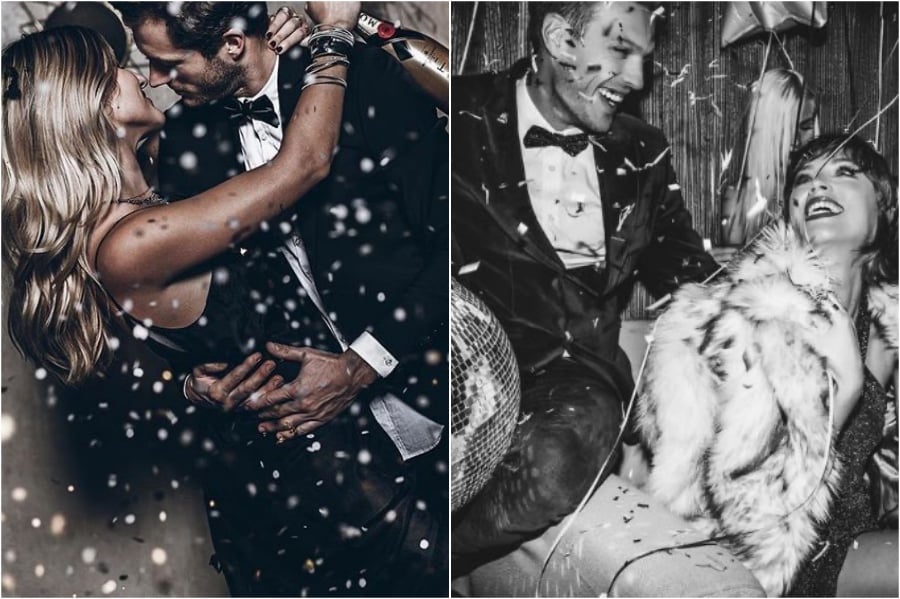 9.Throw A Party
Who says that to celebrate as a couple means it just has to be the two of you? You can attend a party or throw your own, as long as you're there together it's a couple activity. Game night with friends might be the ultimate thing to do for New Year.
10. Rent A Cabin In The Woods
If you're not into the idea of a loud New Year's party you can always go about it differently and instead choose to have a romantic night in a cosy cabin in the woods, next to a roaring fire, toasting marshmallows and drinking some or just enjoying some alone time with your loved one.



#Romantic #Years #Eve #Ideas #CouplesRelationships,New Year's Eve #Relationships