Some
people love baking in the sun for the whole summer, but others prefer
the cooler moments of relief in the shade, or blissful cool mountain
air. Here are the top 10 summer destinations for all of our snow
bunnies and ski bums out there.
1.
Oslo, Norway
Fancy
a metropolitan experience with your cool weather? Adventure in the
blue fjords of Norway and other scenic geography that makes this land
so postcard perfect. There's also plenty of delicious cuisine,
shopping, and nightlife that don't require blasting the AC!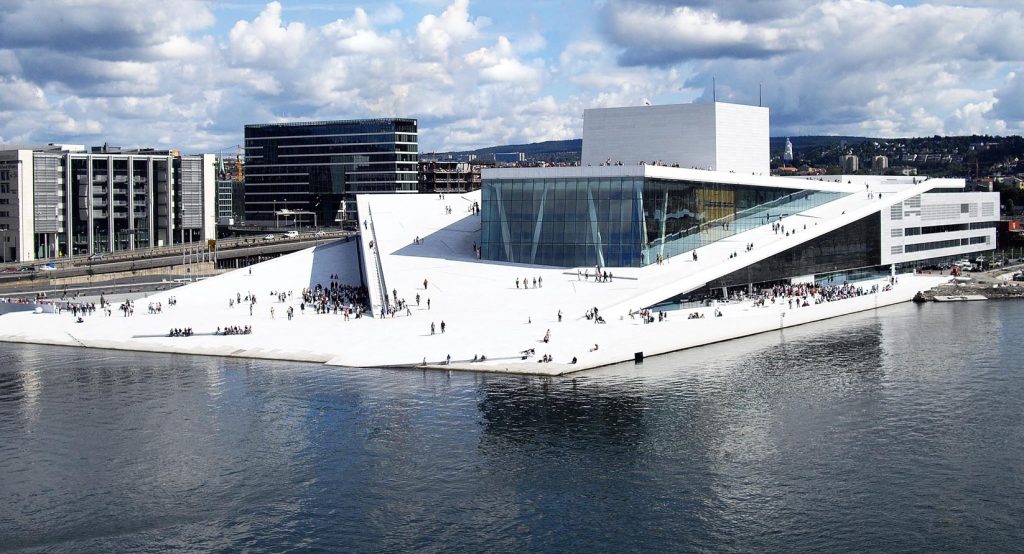 2.
Easter Island, Chile
Chile
is filled with lots of magnificent natural wonders, but Easter Island
is one of the most rapturous, with July being the best time to visit
thanks to the mild climate, usually bottoming out at the mid 60s.
3.
Denali National Park, Alaska
No,
Alaska isn't all miles of ice – in fact, it's theist place to
travel for those who enjoy a mild summer. With temperatures peaking
in the 60s, this park houses 6 million acres of gorgeous greenery and
wildlife like reindeer, moose, and sheep.
4.
Skaftafell Nature Reserve, Iceland
Iceland
holds onto a brisk breeze throughout the summer, and even in the
warmer months it's not unheard of to take a swim in a geothermal
spring or venture out on a glacier hike.
5.
Queenstown, New Zealand
Thanks
to a good ol' season flip due to the equator, summer in Europe and
North America means winter in the months of June, July and August.
Many skiers chose this as their winter destination, while nature
lovers come to see the humpback whales.
6.
Garazon, Uruguay
If
snow isn't the idyllic way that you see your mild summer going,
Uruguay is filled with vineyards and hot air ballon rides galore for
a truly romantic view of the country. It might be a little chilly up
there, so bring a sweater.
7.
Lima, Peru
Peru
in its dry season is the best, mostly because you get less attacked
by mosquitos than other times of the year. Enjoy the salty corn
kernels known as cancha or sprinkle coated chocolate cookies that the
city country's capital is known for.
8.
Mexico City, Mexico
The
high altitude of Mexico (7,000 feet above sea level) is the reason
for its year-round mild climate. From the explosively flavorful
street food to the bustling culture in this city, there's no
shortage of things to do in Mexico City.
9.
Cape Breton Island, Nova Scotia, Canada
This
coastal oasis won't leave you sunburned, and reaches 80 degrees
Fahrenheit at its maximum heat. Catch a nice breeze while you watch
seals, puffins, and whales cavorting in the waves.
10.
Stockholm, Sweden
Craving a city that has a vibrant arts and museum culture, world heritage sites, and iconic architecture? This usually freezing country is deliciously refreshing in the summer, which is also the time when Sweden has the most sunlight, with the sun rising as early as 3:45am, and as late as 10pm.



#Perfectly #Cool #Destinations #Summer #HeatFood&Travel,cool summer destinations,summer holiday destinations