There's been a lot of talk recently about Angelina Jolie's outfit at the Service of Commemoration and Dedication at St. Paul's Cathedral in London. Her look was compared to that of the Duchess of Cambridge a.k.a Kate Middleton. It's pretty strange that it garnered this much attention considering that Angelina didn't do or wear anything outrageous, in fact she did what she always does – dressed appropriately for the occasion. So we thought it would be a good time to remind everyone that this is what Angelina does every time, she always looks impeccable, she has a great sense of style and she always dresses for the occasion. And in case your memory need a little flashback we're here to remind you about Angelina's most memorable red carpet looks.
1. The Royal Event In London, 2018
Angelina wore a dove gray Ralph & Russo dress to this event with matching gloves, handbag and fascinator and she was the image of style and grace.
2. Golden Globes 1999
For the Golden Globes in 1999 Angelina wore a very sparkly Randolph Duke dress. It's probably the sparkliest dress she's worn to an event to date, but it was the 90's, it was the Golden Globes, it was appropriate.
3. Oscars 2000
Jolie channeled her inner goth vampire queen look for the Oscars 2000 and wore a floor length Morticia Addams looking dress and we loved it!
4. Cannes 2008
Even a very pregnant Angelina Jolie looks stunning. This green dress was a great choice for the event and the announcement of her pregnancy.
5. Critics Choice Awards 2018
This feathery dress was quite an unusual choice for Angelina who usually gravitates towards classic pieces. But you know what? It was amazing, and it was also made by Ralph & Russo Couture, just like her outfit for the London event.
6. Golden Globes 2012
This figure hugging cream satin dress with a flash of red at the collar was a hit at Golden Globes. And she accessorized with a little red clutch and red lipstick.
7. Golden Globes 2011
Angelina served up some mermaid vibes in this green sequin dress at the 2011 Golden Globes. We especially loved the shoulder details that transformed her silhouette.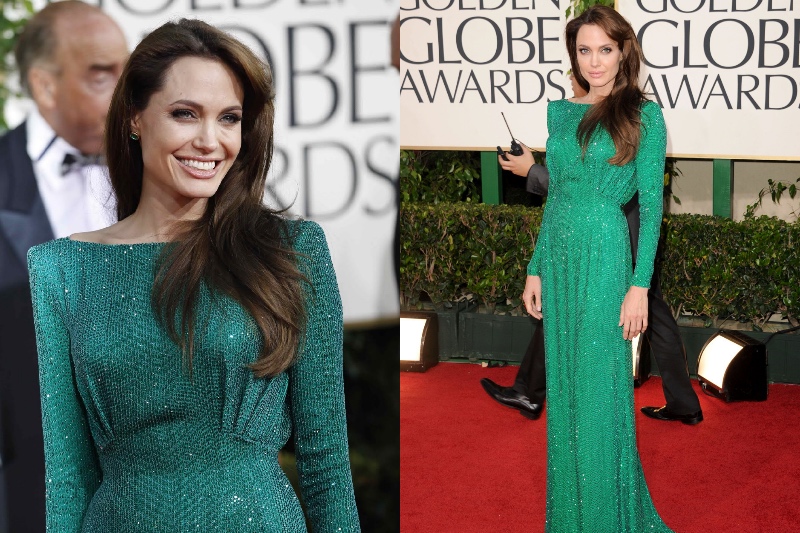 8. Oscars 2012
This dress went down in history. It was gorgeous, it showed off Angelina's legs, it started a meme, it broke the internet. It's a very powerful dress no matter how you look at it.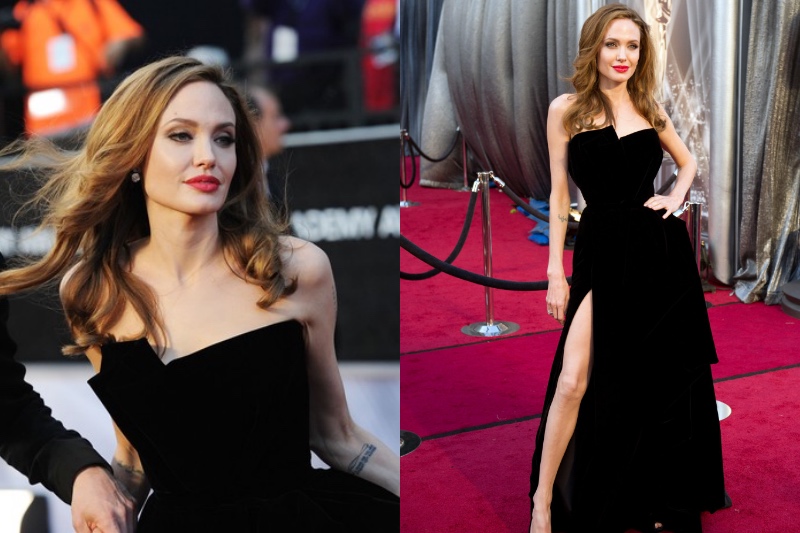 9. BAFTAs 2014
Sometimes wearing a suit is a power move for a woman and Angelina clearly knows that. While everyone tried to stand out in a unique dress, she broke the rules and wore a tux to BAFTAs in 2014.
10. Oscars 2014
This shiny metallic Elie Saab dress was made specially for Angelina Jolie. It's elegant yet daring and that's exactly what we've come to expect from Jolie.



#Angelina #Jolies #Memorable #Red #CarpetFashion #Fashion