'The Rock' is known for many things, such as his hilarious and action-filled movies, his absolutely shredded physique and cheat meal days. But the most important thing you should know about Dwayne 'The Rock' Johnson is his family, because he's daughter's the mini-me currently carrying on his legacy.
Simone Garcia Johnson, who recently graduated high school, is officially the first fourth generation Superstar of the WWE, after training at the WWE Performance Center. On February 10th, 2020, Simone signed a wrestling contract that started the journey. Now, it's time to celebrate this gorgeous wrestler that many don't know about.
1. Her dad isn't the only famous member of her family. Her mom, Dany Garcia, co-founded her ex-husband's production company, Seven Bucks Productions. Additionally, her grandfather is WWE Hall of Fame member Rocky Johnson.
2. Simone is originally from Davie, Florida and was born on August 14, 2001.
3. Before her soon to explode wrestling career, Simone had a history in modeling. She was signed to IMG models, and it's not a surprise, since she stands at 5'10.
4. Along her with her impressive resume, Simone is now a college student! At the age of 18, she was admitted into NYU.
5. She's obsessed with Gal Gadot and Kerry Washington, saying that they were the people she was most excited to meet at the Golden Globes. They make some pretty good role models, we have to admit!
6. She was the first Golden Globes Ambassador – the position was literally created for her! In the past, this position was regarded as either Miss Golden Globes or Mr. Golden Globes, which has usually been occupied by past celebs' kids.
7. Simone said that she'd rather be a wrestler than an actor. Now that's something we don't hear a young debutante say every day. This starlet aims for the ring, not the big screen.
8. WWE Assistant Head Coach Sara Amato has said that Simone is "like a sponge" in the best way, absorbing knowledge while working extremely hard.
9. Simon Johnson often speaks her mind and shares her belief on Instagram. On social media, she's extremely educated and uses the platform to speak her mind on issues that matter to her and her fanbase, such as global warming and female empowerment.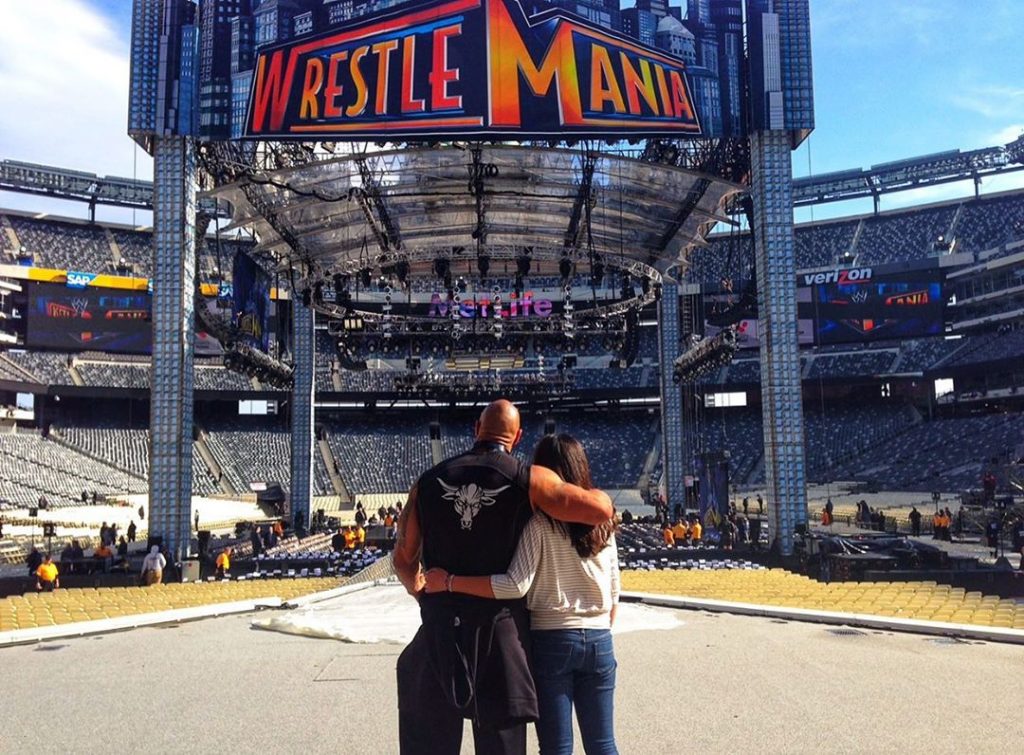 10. Johnson loves horror movies and enjoys watching them on her downtime. You can tell this from the many quotes, screenshots, and sentiments related to horror films, as well as her obsession with Halloween. Who doesn't love a good spooky flick?
11. She's an avid animal lover and has a soft spot for dogs. On her Instagram, you can see that she posts as many pics of her snuggling up with dogs as possible, and we're not mad at all. In fact, we relate. However, her bio also says "cats" in it, so we can't rule out her love for felines.
12. She's an avid supporter of #timesup, and has linked both her Twitter and IG to the legel defense fund founded by the women behind TIme's Up. She frequently posts about this important content as well, demanding change.
13. We mentioned that her mom Dany co-founded a production company with her dad, but what we didn't mention is that the year they got divorced was the same year that Dany Garcia started representing her ex. Now that's a strong family.
14. Her dad has often spoken out about how proud he is of his daughter, commending her resilience.
15. Simone has two half-sisters, Tiana and Jasmine. They're both younger and from her dad's second marriage to Lauren Hashian.
16. She has more than a few famous friends. Her circle includes pop singer Dinah Jane Hansen, and Ally Brooke, another pop singer from Texas. Odd company for a wrestler, but we love it!
17. With her dad's name, she inherited almost half a million Instagram followers. That being said, she uses her voice and popularity for things that matter, rather than just sponsored posts and bikini shots.
18. Her Instagram doesn't have too many selfies or overly filtered, artificial posts. Instead, it's mostly her with her loved ones, and showing support to them, like when she gave her mom a shoutout for working so hard on a body building competition back in September 2019.



#Dwayne #Rock #Johnsons #Daughter #Simone #Interesting #FactsEntertainment,Dwayne Johnson #Entertainment