Right lipstick colour will tie your whole look together, but if you choose the wrong colour for your skin tone it will immediately draw unwanted attention. Make-up artists assure you can pull off any lip colour you want, but only if you know your undertone. Your complexion has base colours, which define whether you are cool, warm, or neutral. So, we present you 10 trendy lipstick colours for Indian skin.
Passionate red
Red is a classic colour perfect for all skin tones, including dusky Indian ones. It looks dramatic and will catch everyone's attention no matter where you go or what you wear. Use a matching lip liner, put some glitter on top for a more stunning effect, and go get some hearts broken.
Chocolate brown
Using a chocolate brown colour will look incredibly charming and natural on women with darker skin tone. It's the lipstick you should use when you want to create a neutral look, but still be fresh and trendy.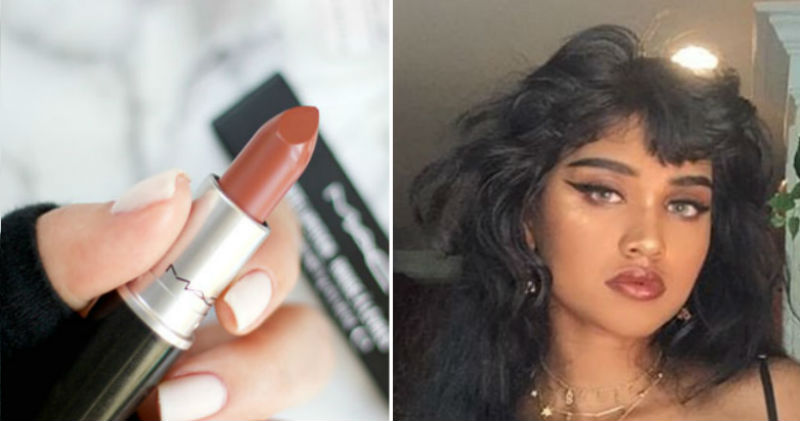 Charming pink
Pink colour is incredible; you just need to find the right shade for you! Luckily pink comes in all varieties from lovely pastels to its brighter coral hues and bold neon pinks. All suit different occasions and can be easily worn with a casual, evening, or party look.
Dark purple
Indian women (and all other women for that matter!) should stay away from bright and pastel purple colour bordering on lilac – it's a big no-no for ladies with dusky skin. But do try darker shades of purple that look simply amazing with both cool and warm undertones. We recommend you try the rich plum colour that will help create a classy look with a hint of mystery.
Classy nude
Medium or neutral skin tone is probably the toughest when it comes to choosing a lipstick. Here's a solution for those ladies that have neither dark nor fair skin – opt for a simple nude lipstick if you want a classy daytime look. You can add a little bit of bronze outline for an evening night out.
Yummy wines and berries
These shades look stunning on all skin tones, but Indian ladies with neutral complexion will benefit from these colours the most. These are statement colours that will give your evening look a serious boost, while accentuating your natural beauty without being too loud.
Vibrant fuchsia
Fuchsia comes in a variety of shades you can experiment with, but whatever you choose it will give you that pop of colour that will make you truly stand out. Go for lighter shades of fuchsia for daytime looks and choose a darker shade to try with your evening dress. This colour looks especially great on fair-skinned Indian ladies.
Alluring taupe
Dark skinned Indian beauties should try wearing this beautiful lip colour at least once – it may seem a bit unusual, but this greyish brown is exactly what you need for a more sophisticated look.
Juicy peach
Peach is the go-to colour for dark-skinned Indian women when they want to create a casual look that is both gorgeous and effortless. Unlike pink, peach looks natural on ladies with dusky skin and is the most widely used colour.
Exquisite bronze
Indian women with darker skin tones can use bronze lipstick for both daytime and evening looks. It's one of those colours that looks subtle and elegant, so you can use it for most occasions without worrying that your lip colour is too loud or too soft.



#Lipstick #Colours #Indian #Skin #ToneBeauty #Beauty