Tati Westbrook is a well-known beauty influencer and prominent YouTuber with some controversies swirling around her. You might know her from the notorious James Charles and Tati Westbrook drama, but this brunette personality is much more than a celebrity feud. Here are the top facts to know about Tati Westbrook.
1. Tati Westbrook's full name is Tatiana Aleksandra Krievins and she was born in Washington state before making it big in LA. Her ethnic background is Latvian. 
2. Tati's birthday is February 14, 1982, making her 38 years old. Her birthday is also on Valentine's Day, so here's to hoping that her husband buys her double the presents on her special day.
3. Tatiana rose to fame from her YouTUbe channel called 'GlamLifeGuru." This dive into blogging is the major cause of Tatiana's fame and riches.
4. Before she worked as a social media blogger and expert, Tati was an image consultant and worked as a stylist and makeup artist in Hollywood. 
5. Westbrook's most famous series is WTF and OMG, which compared the high-end products to drugstore equivalents. In this series, the blogger also reviews each product thoroughly by testing claims. Rigorous as always!
6. Tati had a huge blow-out feud with fellow vlogger James Charles. She went from mentor to competitor when James promoted gummy bears that were a direct competitor with Tati's own supplement company. She used to be "like a mother" to James but eventually posted a 40-minute long video discussing why she no longer wants to associate with him.
7. She once was runner up for "Allure Beauty Blogger of the Year" and also holds the coveted title of  Women's Wear Daily YouTube Breakout Beauty Star. On top of all this, she's frequently published in premium magazines such as Glamour and Cosmopolitan.
8. She founded the beauty brand Halo Beauty, which sells supplements and vitamins for women and men. Popular products include a Kiwi Seed Booster, a body and brain booster, and hair, skin and nails booster. An entrepreneur is more than one sense of the word, and we love it.
9. Tati is a girl's girl, and her upbringing shows it! She has three sisters – Larisa, Sabrina, and Erika, so we understand how her love for the beauty world was cultivated at quite a young age.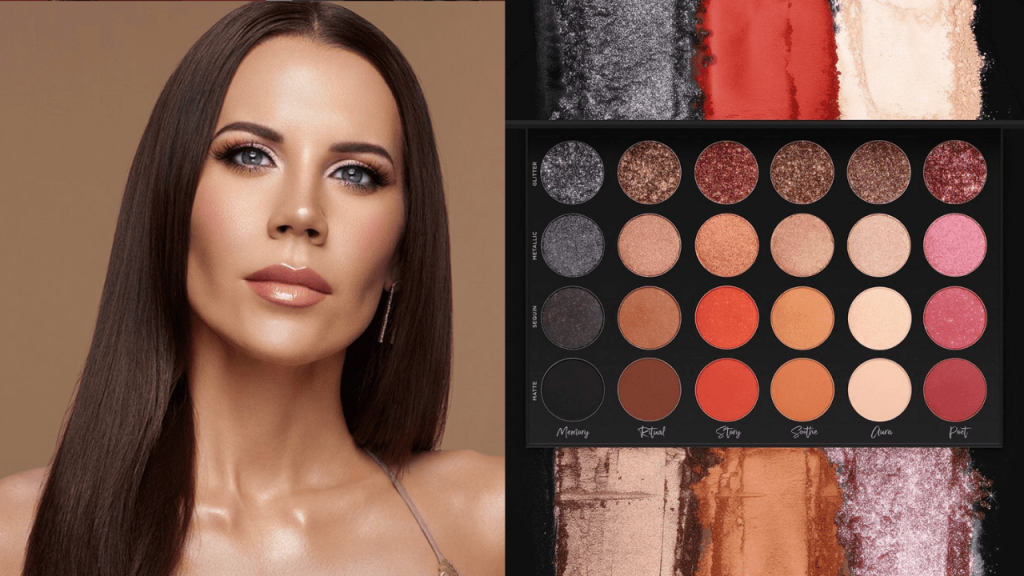 10. Back in 2016, Tati was featured on "Style Code Live" as a beauty correspondent.
11. She also happens to be the voice of a video game character by the named of Kat Harvey for "Casper — A Haunting 3D Challenge."
12. Tati Westbrook's net worth is an estimated 6 million USD, and she makes approximately $1-2 million a year just from her YouTube earnings. Not bad for a beauty vlogger – they're the new A-listers.
13. Her zodiac sign is Aquarius – no wonder she has so much originality and energy in all of her videos.
14. She is married to James Westbrook, who supposedly financially supported James Charles and was part of that whole drama. She was with her hubby for five years before eventually marrying him in 2017. Generally, she likes to keep her private life private.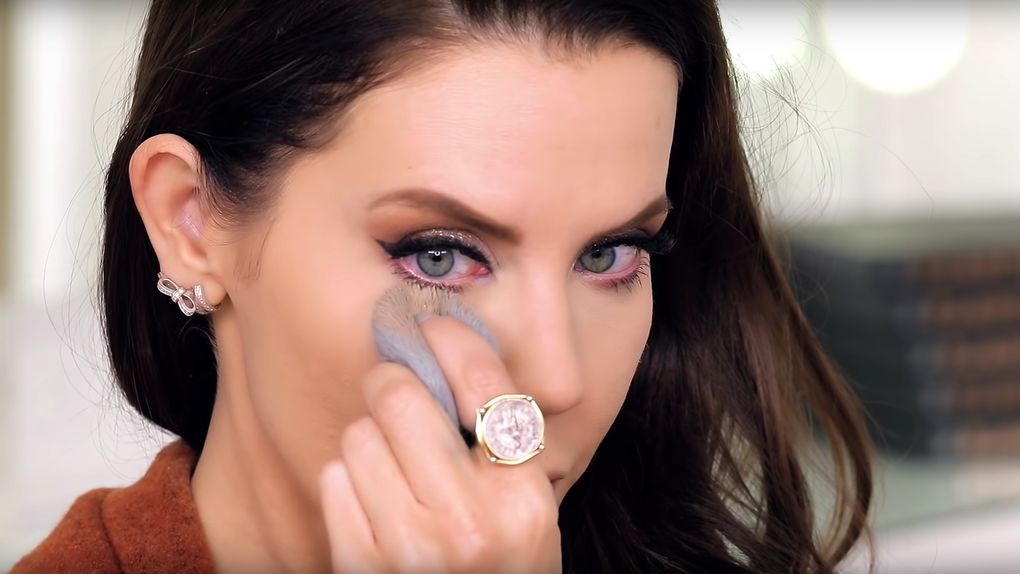 15. Tati was once a young actress in 2007, showing up as an anonymous sorority girl in the TV series "Greek," as well as playing a teen on season eight of Unsolved Mysteries.
16. Tatiana Westbrook's mother, Cindy Krievens, is a manager and talent agent, and her sister Sabrina and Erika are both actors, so it's no shocker that Tati made a temporary foray into the world of drama.
17. Her beauty line "Tati Beauty" was seven years in the making before being released. Like all other business moves Tati makes, this was a thoughtful one. She said "It takes time to do it the right way and I had certain things that were non-negotiable to me." We love a girl that stands up her vision.
18. Editing didn't always come easy to Tati Westbrook. She started her channel back in 2010 and admits that she knew practically nothing about the technical side of creating videos. She admitted it was a 12-hour editing process at the minimum, but today, Tati has the art nailed. Look where she is now!
19. The multi-talented vlogger is also a dancer – Tati Westbrook showed up in Dance Showdown with Matt Steffanina, a well-known dance competition. Rhythm and looks? It doesn't seem fair. 
20. In 2016, Tati Westbrook launched her app inspired by her channel, called the GlamLifeGuru app. It is filled with helpful Tati advice on beauty as well as featuring highlights from her online videos. The app also has a community forum where beauty lovers can unite and chat, along with chances to win freebies. 



#Essential #Tati #Westbrook #FactsEntertainment,Tati Westbrook #Entertainment