Life can feel unfair sometimes – we're supposed to balance everything, and look good while doing it! Who has time to get stylish when we have job interviews, parent-teacher conferences, and supermarket runs to do within unreal time frames? These style hacks will help you look effortlessly good during those busy days, and can be a true lifesaver.
1. Don't change clothes, change accessories. Avoid carrying around excess bulk in your bag to transform your look from work to after-work drinks. Keep stacked bangles or a statement necklace and slightly sparkly earrings in your bag to easily glam up a look.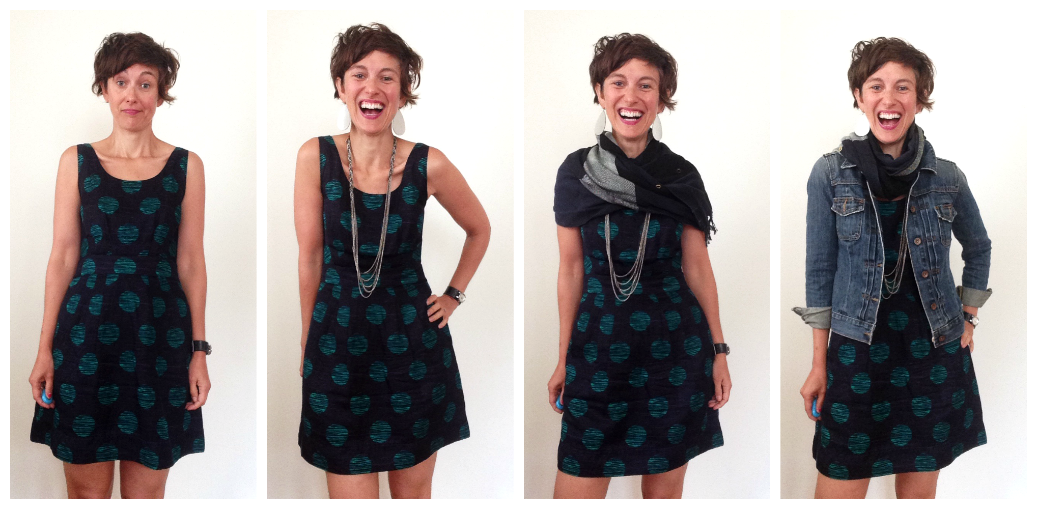 2. To avoid wearing heels, but still look chic at a meeting, because busy ladies have tired feet: wear a pair of sleek skinnies and tuck them into elegant high boots to sharpen up a look. A wide-brimmed hat will totally pull it together.



3. If you're going to a concert after work: add a beanie and a combat boots to dress down a look and rough it up a little.

4. Throw on a oversized leather jacket to add edge to an outfit, and make your legs look slimmer. To break it in more and give it that cool and dirtied up look, wear it in the rain.

5. If you're wearing a button up that's too long (i.e, stolen from bae), or that you wear for business situations and want to dress it down and make it more playful, knot it at the bottom and cuff the sleeves for a naturally billowed and easy look.

6. For a work outfit that shouts professional, but not too stuffy, throw on a fitted blazer in a hue that pops, to make a slightly funky but professional look.



7. Dressing for a nice dinner: a good cashmere and a beautiful shoe are all you need for the perfect dinner outfit. A bold heel that matches a purses makes for an instantly pulled together ensemble, and a cashmere is both a luxurious looking fabric, and your best friend in an overly air conditioned restaurant.

8. Buy versatile dresses instead of impressive ones that can only be one for one or two types of occasion – that means a dress can look totally different with heels and a blazer as it does with flats and a denim jacket or boyfriend sweater – go from corporate to casual in a matter of minutes by simple adjustments with a shawl or a belt.

9. The key to the perfect first date is way more understated than you might think: the perfect pair of jeans. Dress your outfit up based around that, and guys will go crazy. High-maintenance look or going over-dressed actually turns guys off, but a hip-hugging pair of jeans with the perfect semi-sheer top will have him drooling.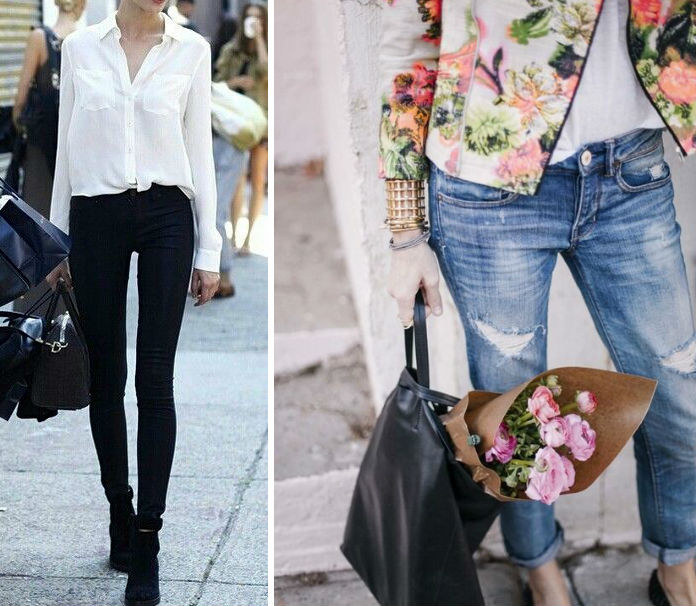 10. Make your low-key outerwear really pop: try a neutral coat with a statement cardigan in a vibrant shade, making for an unexpected peekaboo look. This layering tactic is also great going from day to night – pull off the drab to reveal a wild side.



11. How to perfect the boyfriend look for all casual-chic events (casual wine date with the girls, book club, painting class): slouchy tee, a braided belt, slouchy bag, wide cuffs on boyfriend jeans, and strappy sandals to pull it all together.

12. Adding a satin ribbon to your blazer will add a more formal and stylist look. Go right from the office to the art gallery opening! Dress up your basic office blazer by cinching it with the ribbon, which accentuates your waist and looks great with a pointy-toed heel.

13. Keep your general wardrobe palette neutral and un-dramatic, for the most part. For milestone events and other formal situations, also stick with a neutral palette and low-key silhouettes for formal, elegant events: i.e. pale pink over hot, a medium hem line over a dramatic, floor length one.

14. A good turtleneck is surprisingly vital: it reads conservative during the day with jeans, a long pencil skirt or a trouser, and make it more casual with a miniskirt and tights. You can even layer a sheer top over it for a fashion-forward, dimensional look.



15. For airport wear: go with leggings (maximum comfort) with a cute sneaker, a slouchy cardigan and shawl, and army jacket on top (the perfect pockets for passport and travel necessities).

16. A long-sleeved crop sweater is a great transition piece: pair with a business-friendly, high-waisted skirt or trousers that can be swapped out for sexy low rise jeans and let you show a little skin after work without showing too much during office hours.

17. Parent teacher conferences: broaches are your friend! They don't have to remind you of grandma and some hideous bedazzled lizard you saw her once wear. Choose a cool vintage one, like Chanel – it upgrades top and adds maturity without making you look older. Very Carrie Bradshaw.

18. Wear black skinny jeans and a black blazer to sleek-ify and slim down any look – for every occasion that you're supposed to dress fancy for – they pass for trousers and look fancy with heels, with the right skinny silhouette.



19. Going from dinner at parents place with bae to going out: wear a maxi skirt with a covered-up top, and then pull the maxi up for a bohemian-inspired shoulder-baring sexy dress that accentuates your tiny waist with a belt.

20. For a job interview: don't go boring with a classic suit – do a matching ensemble, – inserting creativity in a safe ensemble is refreshing, but don't go too loud: choose an all neutral matching palette with sleek silhouettes.

21. Go asymmetrical if you want to go more edgy, for an event. Layering asymmetrical garments is much simpler and more low maintenance than non-asymmetrical, where you have to really work to create multidimensional layers.

22. Add a scarf to the ensemble to make it look dressed-up and elegant…and cover food stains, maybe. If our dress feels a little stuffy or you're serving up a bit too much cleavage.



23. What to wear to brunch, your favorite meal: a billowy maxi dress with a cropped jacket, paired with comfy boots or even sneakers that can be hidden by a long hemline. Or if you go with pants, make sure they are wide-legged and drapey (like palazzo pants).




#Style #Hacks #WomanFashion #Fashion