In movies Disney princesses usually wear the same shoes all the time. They're lucky if they get 2 pairs, like Cinderella, but in most cases we don't see them choosing shoes. Have you ever wondered what kind of shoes Disney princesses would wear in real life? Would they have a favourite kind of shoes? Would they shop for comfy trainers on a daily basis or would they prefer designer shoes? If so, which designer shoes would suit them best?
Griz and Norm Lemay, feature animation artists at Walt Disney Animation Studio, gave this topic quite a bit of thought. As it states in their Instagram bio, Griz is a visual development artist & character designer. Norm is a storyboard artist. They took into consideration every princess' personality and tried to imagine what shoe designers would each princess shop at the most. This is what they came up with.
1. Rapunzel in @jimmychoo HOOPS.

2. Tinkerbell in @louboutinworld pluminette super fluffy poms

3. Snow white in @maisonvalentino bow pumps



4. Alice's Cheshire cat shoes, inspired by @charlotte_olympia kitty pump

5. Something fun for Princess Jasmine in a @kobilevidesign inspired pumps.

6. Ariel in Sergio Rossi Mermaid Cage Booties

7. Aurora in @manoloblahnikhq

8. Giselle in a @dolcegabbana inspired birdcage shoes.



9. Princess Kida in @dsquared2 inspired booties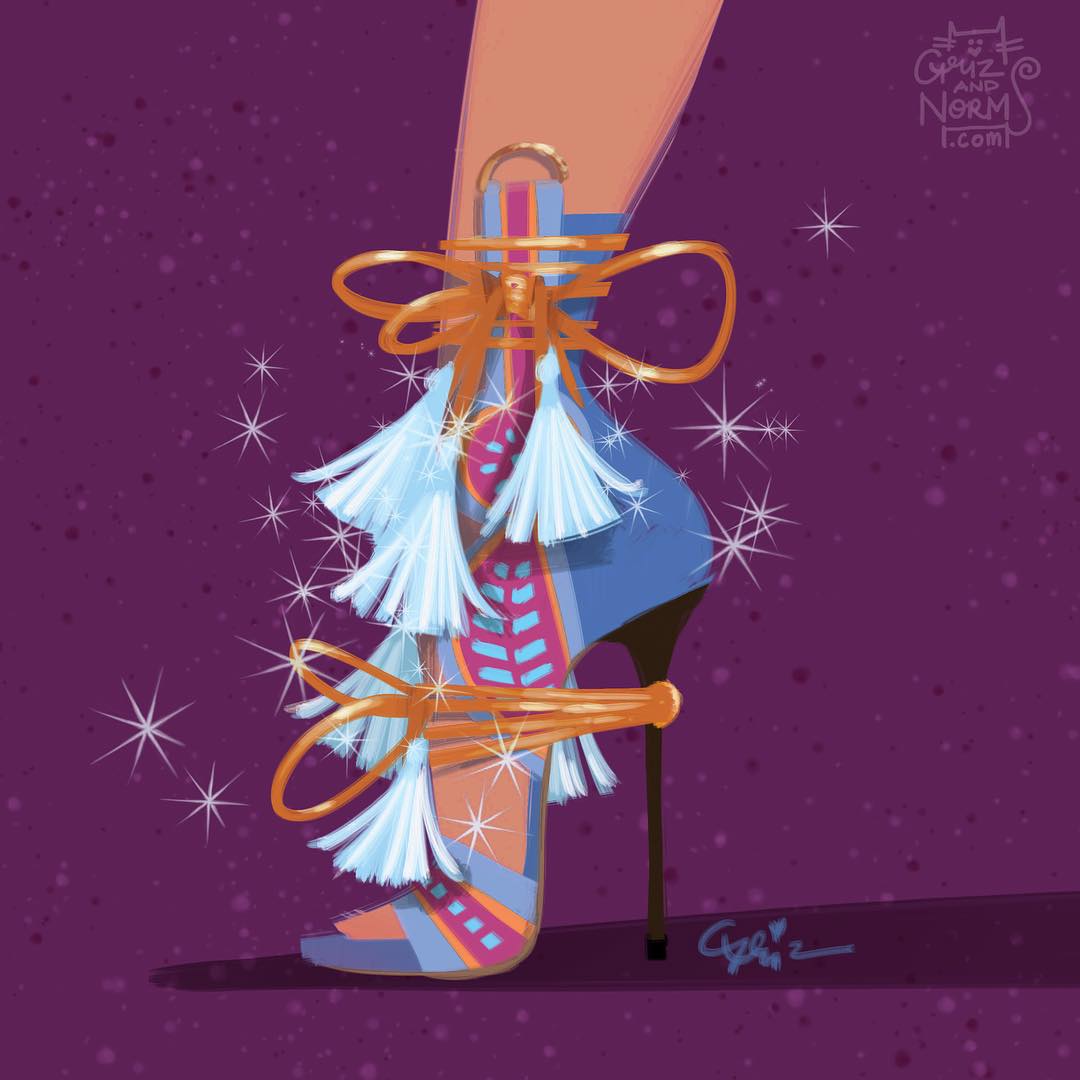 10. Let's dance! Esmeralda in @louboutinworld Otrot inspired design

11. Anastasia Tremaine in @sophiawebster inspired design

12. Drizella Tremaine in another @sophiawebster inspired design.

13. Stepmother Lady Tremaine in @chanelofficial inspired design



14. The Evil Queen Grimhilde in a @worldmcqueen inspired design, featuring the McQueen skull with pattern and gemstone from her peacock throne.

15. Maleficent in a fancy @balenciaga inspired thorn sandals.

16. Ursula in a @worldmcqueen inspired fantasy heel

17. The fabulous Yzma in @louboutinworld

18. Queen of hearts in @louboutinworld inspired pump



19. Cruella de Ville in @louboutinworld dos noeud.

20. @chanelofficial inspired design for Jane Porter

21. Sally in a @tabithasimmons stitched booties inspired design.

22. Megara shoes with golden embellished Pegasus wings. Another @sophiawebster inspired design

23. The Blue fairy in @sophiawebster inspired design



24. Pocahontas in a personalized @chloe Daniella fringed suede sandals

25. Anna in @casadeiofficial inspired boots

26. Embroidered @manoloblahnikhq inspired design for Mulan.

27. Merida in @worldmcqueen inspired booties.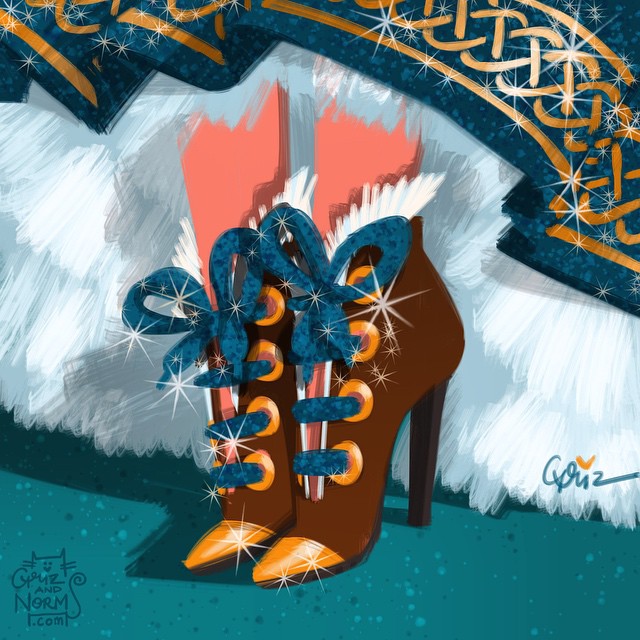 28. Tiana in @dolcegabbana inspired design.



29. Belle wearing @jimmychoo lilyth.

30. Shoes fit for a queen. Elsa in @louboutinworld

Check out more of Griz and Norm art on their Instagram and why not check out their store while you're at it?



#Pairs #Designer #Shoes #Disney #Ladies #GrizandNormFashion #Fashion