Have you ever dreamed of becoming a world explorer? Are you eager to explore exotic places and immerse yourself in their incredible cultures? Living the life of a traveling nomad can be exciting and rewarding, but unless your rich great uncle left you with a large inheritance, you'll need to find a way to support yourself. Fortunately, you have plenty of options. If you plan to live abroad for an extended period of time, consider these popular job opportunities.
Summer Camp Counselor
English immersion summer camps for children are very popular all over Europe, particularly in Poland, France, Italy and Austria. There is always a great demand for native-English speakers and in many cases the only qualifications are a positive attitude and the ability to work with children. Aside from free room and board, these camps often pay very well. The downside is that you would be expected to remain at the camp for the duration of the shift, but the camps nonetheless give travelers plenty of opportunities to enjoy outdoor activities including mountain hiking and swimming in pristine lakes.

Volunteer Jobs
If gaining cross-cultural experience while doing something altruistic is more your thing, consider taking part in volunteer projects in Asia. While they aren't typically paid jobs, your meals and accommodations are usually provided. Thailand and Vietnam are extremely cheap, so if you've saved up even a little bit of money, you will definitely be able to stretch it out. If you are an American citizen, Peace Corps is another worthwhile endeavor. The application process is competitive and being a PCV requires a two-year commitment, but you receive plenty of vacation time to explore the host country as well as neighboring ones.



Bartender
What is more exciting than partying? How about getting paid to do it! Bars and nightclubs all over the world are looking for a few good bartenders. Think you're up to the task? Whether you are settling in Bali, Barcelona or Budapest, if you can handle liquor and have a talent for mixing cocktails, there is a bartending job waiting for you. Attend bar crawls and display your networking skills. Or just show up and ask a bar if they are hiring. Since bartenders are generally paid in cash, you won't even have to worry about the hassle of getting a work permit.

Cruise Ship Worker
Why not sail the Seven Seas and make some money in the process! There are plenty of diverse opportunities working aboard a cruise ship whether it is in retail, hospitality, engineering or even as a Black Jack dealer. Aside from free accommodations, insurance and meals for weeks at a time, during your time off you get a chance to unwind in tropical locations and beautiful, historical cities.

Freelance Writing
If you have a passion for writing and enjoying working on your own schedule, working as a freelance writer is an ideal way to support yourself while you're traveling and living abroad. This could involve writing your own blog, translating texts from one language to another or editing and improving website content. A lot of companies offer you the flexibility to decline project offers when you need some free time or simply do not have an interest in that particular task.

Street Performer
Are you a decent musician or perhaps a charismatic performer who can attract a crowd? If you have a distinct talent that sets you apart from the rest, you can make good money in the sun-soaked summer months in Paris, Berlin or Sydney. Of course, you wouldn't want to just find a random corner and hope for the best. Make sure to develop a proper plan before you get out that guitar. Also note that some cities require a permit, so make sure that you are complying with any legal ordinances.



IT Freelancer
Much like freelance writing, you can rake in the dough on your own schedule if you have skills in website design or computer programming. In fact, if you choose to travel around countries where the cost of living is low (such as in Eastern Europe or many parts of Asia), you can practically live like a king on your salary.

TEFL Teacher
Teaching English as a Foreign Language can be a lucrative profession, especially in places like China and South Korea. Unlike teaching English in Europe where the certification requirements can be demanding, Asian countries are often willing to settle for teachers who merely speak the language at a native-level regardless of experience. In fact, schools often pay for the flight and room-and-board, saving you even more money!

Free Walking Tour Guide
In the early 2000s, a few enterprising tour guides began to realize they could earn a living by giving tourists the freedom to offer donations rather than pay a set price for a walking tour. The concept has taken off (it turns out that tourists who are satisfied can be very generous) and today virtually every major city in Europe offers them. If you have an energetic personality, a great sense of humor and the willingness to devote yourself to researching the hidden gems of a city, you might have what it takes to be a tour guide. Don't have your own website yet? Facebook and Couch Surfing can serve as free and easy-to-use platforms to announce your tours. Once you develop a reputation, the sky is the limit!

Hostel Receptionist
Imagine getting paid to hang out with world travelers. As a hostel receptionist, this can become your reality! Youth hostels are always on the lookout for young, adventurous, easy-going people who serve as a perfect reflection of the types of guests the hostel is seeking. As long as you can handle the occasional overnight shift and make sure the guests are more or less on their best behavior, this job merits your consideration.



Au Pair
An au pair is a young foreigner who does housework and childcare for a host family in exchange for free room and board. While most people envision this exclusively as nanny work involving crying babies countless diapers to change, you might be surprised to learn that there are plenty of au pair programs that include looking after older children and even assisting them with learning a foreign language. Note that while most au pair programs involve females, there are opportunities for males as well.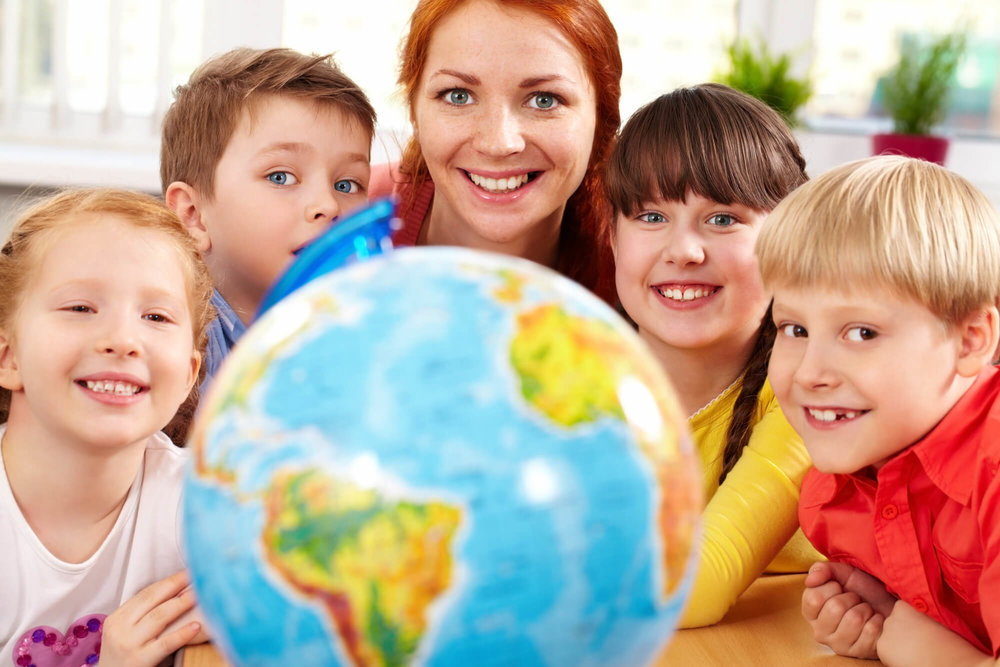 Working Holiday Visas
If you are between the ages of 18-30, there are opportunities to spend between 6 months and a year working abroad without the need for work sponsorship. For example, American citizens can take advantage of this program in Ireland, Singapore, Australia, South Korea and New Zealand. But citizens of other countries – particularly those in the EU – have similar agreements.




#Awesome #Travel #JobsFood&Travel