We
can all thank the internet for endless sources of entertainment from
Netflix to YouTube, from apple music, Spotify. This is where we go to
look up the dankest memes and go down strange rabbit holes on Reddit.
It's also a place where we learn by looking stuff up on Wikipedia,
watching documentaries and educational videos on YouTube. And for a
lot of us, it's also a place where we work. We write content, film
videos and upload them here, find clients and freelance gigs. And we
use the internet to find art too. Well, today we thought we'd share
with you a little corner of the internet that can provide you with
some beautiful and artsy stuff that's functional too.
Vita
from Vitraaze
has been lucky enough to find something she loves doing and make that
her job. She's a glass painter from Kyiv, Ukraine and she's been
painting glass mugs and teapots for about 6 years now. She says she
stumbled upon this by chance and fell in love with it.
Vita
was always a good painter, even though she never took any lessons. I
guess you could say she was just gifted. So you'd think that would
seamlessly translate to glass painting. Vita thought so too, so the
day she read an article about glass painting she went and bought the
right kind of paint, took a glass bottle and got to work. The result
was not as great as she expected. In fact, she says it wasn't nice
at all. But that just spurred her on to try harder, work on it and
get better at it. She's a bit of a perfectionist, so she always
tries to do her best at everything.
It's
been 6 years now and Vita has painted hundreds of cups and teapots
and she says she still loves doing it. She prefers painting
nature-inspired motifs and floral designs, but occasionally she'll
try something different. She especially loves that her painted mugs
and teapots aren't just a beautiful but they're also functional.
The paint she uses is non-toxic and is set with heat so you can drink
out of the cups safely and wash them without worrying that the
designs will come off.
Here are just some of her works, but we hope you check out her Etsy shop to see more and find ones that are perfect for you.
Just
look at how intricate these vintage-inspired flower designs are.
Doesn't this look like a piece of art you'd see on a stained
glass window of an old building or church?
These
gorgeous lily of the valley flowers will brighten any tea time for
you and your friends.
Clearly,
one of the more adventures designs Vita made, probably inspired by
Disney's movie Up.
A
perfect gift for mother's day and a great way to ask your friend to
be your maid of honour. Who knew mugs could be so versatile.
Look
how beautiful this lavender class cup is. It would make a great gift
for your grandmother.
Halloween
vibes anyone? I mean we all need mason jars, that's for sure, but
do you have any specifically Halloween themed ones?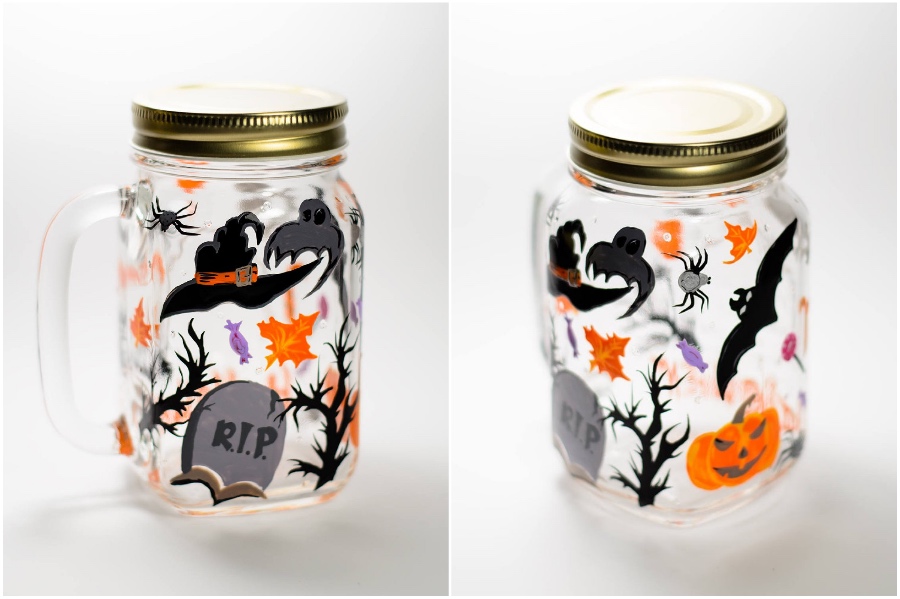 Vita also does glass decor and even Christmas ornaments and all these things can be personalized if you wish.



#HandPainted #Glass #Cups #Teapots #DayEntertainment,art #Entertainment