You sometimes hear people say that 40 is the new 30, but we're here to officially confirm that 70 is the new 30! A gaggle of fashionable, super swaggy grandmas are here to prove that you can be as youthful as ever even when you've lived closed to a century! These beautiful senior babes are inspiration showing us that age is something to rock with pride, not shame.
1. Baddie Winkle
This is definitely the reigning badass of grandmas. She's styled head to toe in trendy kicks and streetwear get-ups, dances to hip hop tracks, and really DGAF. She's 88, from Kentucky, and as sassy as ever. We aspire to be her.

2. Lynn Slater
This fabulous grey haired vixen is represented by London Elite, and we can see why. Her sleek outfits and supreme assortment of shades gives Anna Wintour a run for her money. And let's be honest – she rocks a pair of jeans better than most 20 year olds.



3. Tina Knowles
She's the queen in a family of royalty, and she still looks absolutely regal at 63 (talk about good hair!). We might be mega fans of Solange and Beyoncé, but without Tina, none of that would have been possible. Guess we have her glamorous genetics to thank!

4. Linda Rodin
The 68 year old has styled for the likes of Vogue, Harpers Bazaar, and Revlon. She's never married or had kids – maybe that's the secret to her supreme joie de vivre vibes! Her and her dog are the perfect couple, so honestly, who needs a man?

5. Dorrie Jacobson
You might just see a cool 82-year-old lady when you first check Dorrie Jacobson, but she's actually a retired Playboy Bunny and style blogger whose living out her dreams in Vegas. Her IG posts are of her rad outfits and vibrant backdrops, and her boss-lady confidence is a gift to us all.



6. Yasmina Rossi
Perhaps one of the most stunning older women we've ever seen – the hair envy is real. She's the definition of radiant elegance, and is a highly successful model at 61 with #bodygoals. Apparently, the secret to her goddess factor is a body scrub and eating avocado? Kk, not for the rest of us mortals!

7. Kris Jenner
If you don't know this famous grandma, then you must have been living under a rock. Notorious for managing (pimping out) her own kids, she's a ruthless businesswoman grandmother whose glamour element is pretty flawless, no matter your opinion. Her beauty is villainous but undeniable.

8. Daphne Selfe
This striking bombshell has been working since 1949, and is the oldest professional model – and she's still working at 88! She's clearly embraced old age, and her positive energy shines through in her amazing smile and wise gaze. On the fact that she hasn't retired yet: "as long as I am booked to model, I shall keep turning up". Slay, grandma!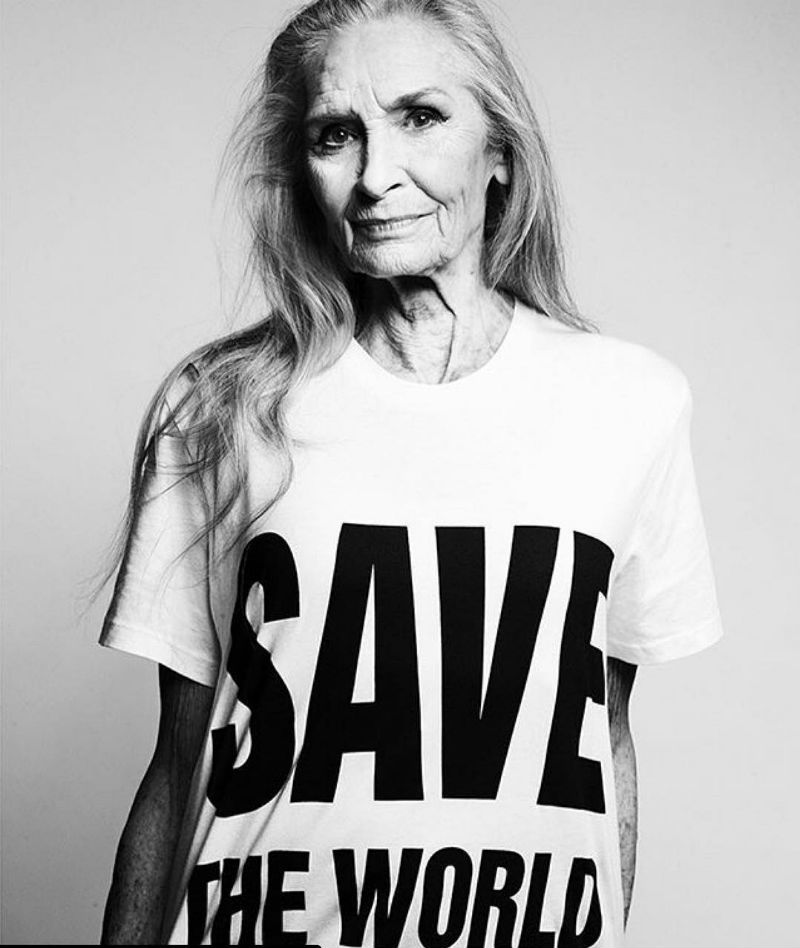 9. Iris Apfel
A NYC style icon for the ages, and known for her life-size glasses, this 95-year-old knows how to live life to the fullest. She layers herself with luxurious materials and shows that with age, you don't sacrifice style, you just enhance it. She is glamour incarnate, and says her wrinkles are a "badge of honour". Yaaass.




#Glamorous #Grannies #WorldLifestyle #lifestyle